Daimler DS420 Owner's Manual 1017/3 (1972)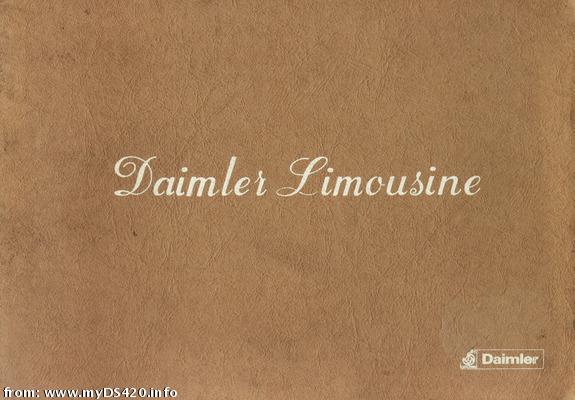 This is the third version of the Owner's Manual (Operating, Maintenance and Service Handbook) for the DS420. Like the first version E1017/1 (1968), this handbook indicates that it serves the limos from the very first chassis numbers on (RHD:1M1001, LHD:1M20001). The second version (1017/2) was not very different from the first one (1017/1), and is therefore not shown on this web site.
The cover, shown above, looks similar to the cover of the next version E1038/1 (1974). It has the same hard cover style, but its size is about 1 cm. larger in both directions (22.5×16.5 cm).
If you want to start browsing through this manual (76 pp.) from the first page on, click Here.
The following list is an expanded version of the table of contents of the manual: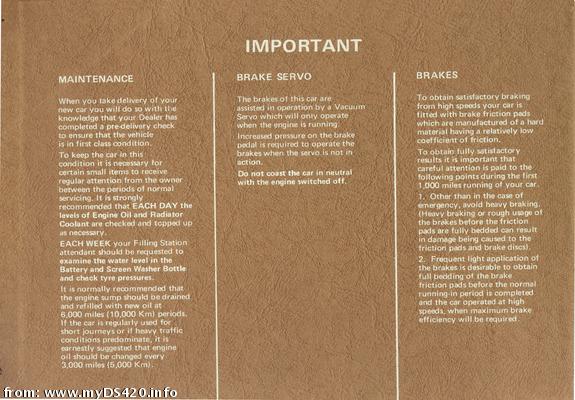 ---
Back to the index

page.